About Lantern School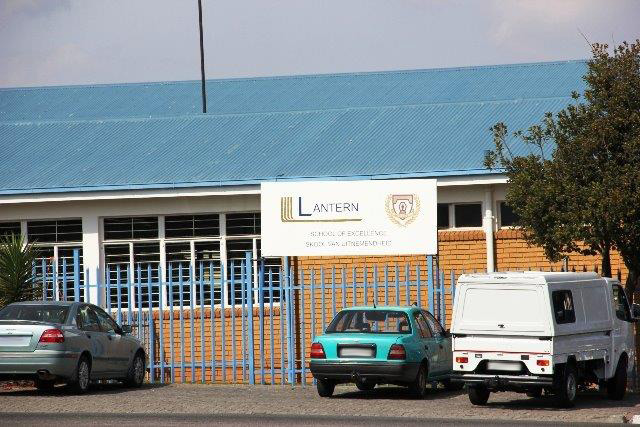 Lantern School is a remedial school which caters for learners with specific learning barriers from Grade 1 to 12. We offer the mainstream GDE departmental CAPS curriculum.
Learners may be placed back into a mainstream school after satisfactory progress has been made. Our classes are small in order to provide learners with the best possible assistance. We also provide learning support, speech and occupational therapy in the primary school.
Lantern School is not a school for learners with serious behavioural problems.
Our learners have the opportunity to take part in various sport activities such as rugby, netball, cricket, soccer, athletics, tennis and chess.
Lantern School provides an extensive transport system to and from various towns and suburbs such as Randfontein, Randburg, Krugersdorp and Brixton.
History
Lantern School was officially opened on 9 January 1985. The first principal was Mr L. C. Robinson. At the time the school rented buildings from Rand Mines Pty Ltd in Maraisburg. In 1985 education was provided from Grade 1 to Standard 2 (Gr 4) and the school had 46 learners.
Mr. Poena Coetzee took over as principal from Mr Robinson. The current principal is Mr Timo Groenewald who was appointed in 2011.
At the end of 1989 Lantern School relocated to the premises of Westgate Primary School after Westgate Primary School's amalgamation with Princess Primary. In 1993 Lantern School had the first group of matrics.
Lantern School aims at assisting children with an average or above-average IQ who suffer from learning disabilities. Learners should be placed in a mainstream school once their disabilities have been remediated.
Vision Statement
All Lantern learners will achieve personal success in their learning of all areas of life and become responsible, productive citizens.
Mission Statement
To provide professional, high quality education and specialised structures which will support and allow learners to overcome their barriers.
Learners and their parents will be actively engaged and involved in the learning process.
We will instil values and discipline in such a way that learners will become well-adjusted, contributing members of a multi-cultural society.
Inligting oor Lanternskool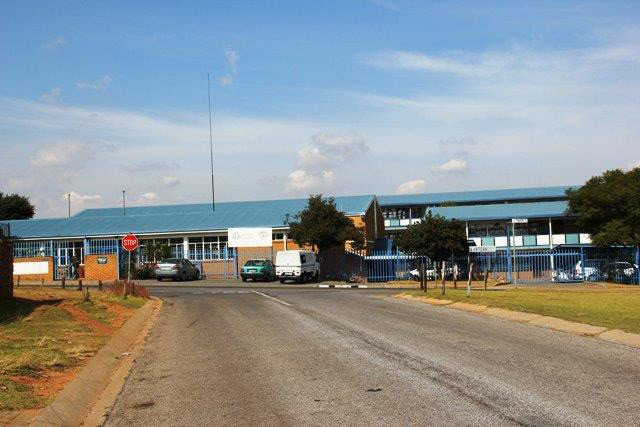 Lanternskool is 'n remediërende skool vir leergestremde leerlinge vanaf Grade 1 tot 12. Hoofstoom kurrikulum soos bepaal deur die Department van Onderwys word aangebied.
Leerlinge wat genoegsaam vorder kan teruggeplaas word in 'n hoofstroom skool. Klasse word beperk tot 20 leerlinge per klas.
Gr 1-6 leerlinge ontvang – leerondersteuning, spraak-, arbeids-, remediërende- of sielkundige terapie. Lanternskool is nie 'n skool vir leerlinge met êrnstige gedragsprobleme nie.
Leerlinge het die geleentheid om aan verskeie sport- en kultuuraktiwiteite deel te neem.
Lanternskool bied vervoer na verskeie dorpe en woongebeide in die omgewing, onder andere Randfontein, Randburg, Krugersdorp en Brixton.
Geskiedenis
Op 9 Januarie 1985 is Lanternskool amptelik geopen. Mnr. L. C. Robinson was die eerste hoof. Op daardie stadium het die skool geboue gehuur van Rand Mines Pty Ltd in Maraisburg. Die skool het begin met 46 leerlinge van Graad 1 tot Standard 2 (Gr 4).
Mnr. Poena Coetzee het Mnr. Robinson opgevolg as hoof. Mnr Timo Groenewald is in 2011 aangestel as hoof.
Aan die einde van 1989 het Westgate Primary School en Princess Primary saamgesmelt en het Lanternskool die skoolgeboue en -gronde van Westgate Primary School oorgeneem. In 1993 het Lanternskool hulle eerste Matrikulante gehad.
Die doel van Lanternskool is om leerlinge met n gemiddelde en bo-gemiddelde IK wat sekere leerprobleme ondervind, te onderrig. Sodra leerlinge hulle leerprobleme deur remediëring kon oorkom, behoort hulle teruggeplaas te word in die hoofstroom.